System X® breaks the typical nano-technology mold
System X® is an earth shattering advancement in ceramic chemistry, with a full line of products based on this proven nano-ceramic breakthrough. For the best experience and enhanced performance, each product variation is specially formulated for a given application. Learn what each System X® formula has to offer.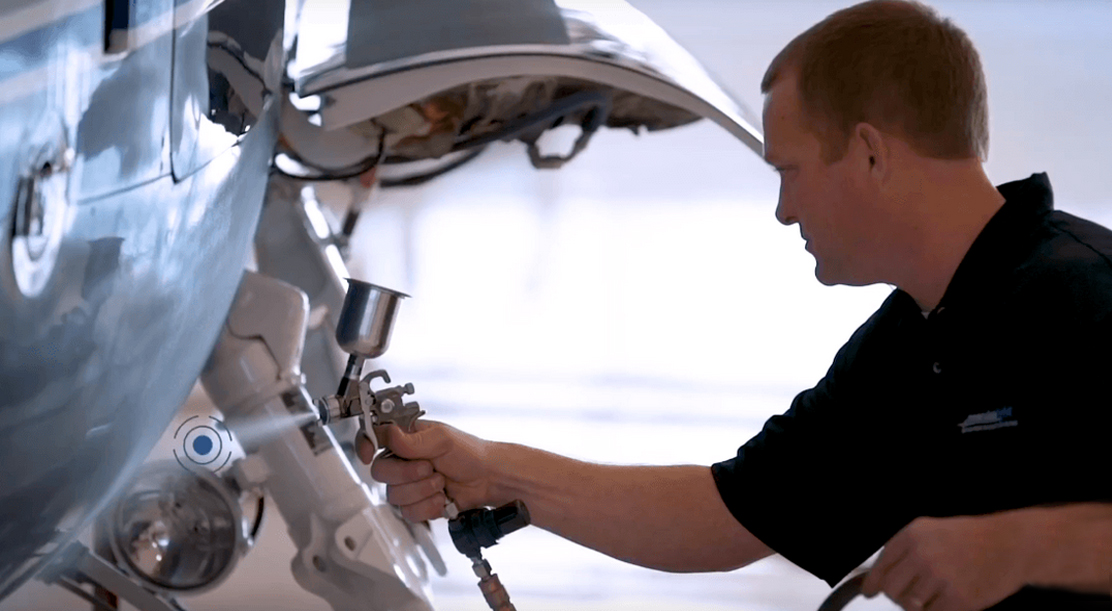 Ceramic Coating Adaptability
System X® offers specific formulations for various end uses and application criteria. Whether you need to apply ceramic protection to an exotic automobile in a controlled environment, or rapid curing durable surface protection applied to your helicopter in the field – we have your solution.
Pro™
Up to 6 years of high gloss ceramic
System X Pro™ is an ultra hydrophobic ceramic coating for automotive paint. Pro™ is semi-permanent 9H self-cleaning ceramic with high gloss.
Pro™ has passed rigorous Boeing approval testing and has been evaluated for hardness as well as alkali and salt resistance by SGS laboratory. This ensures Pro is 100% safe for your paint, adheres on a molecular level, and withstands tough environmental conditions.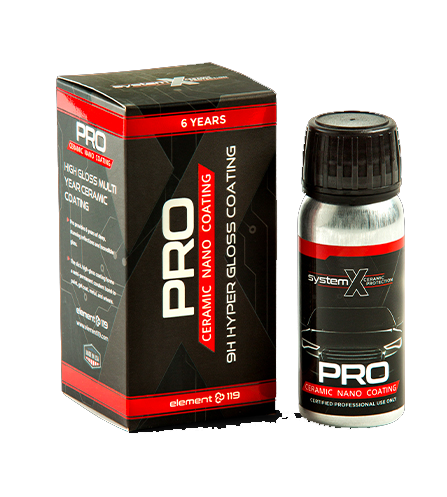 Diamond SS™
A lifetime of high gloss ceramic protection
System X Diamond SS™ is a super slick, thin, flexible, permanent 9H+ ceramic with previously unachievable durability and hydrophobic properties.
This top-of-the-line self-cleaning coating is slick to the touch and imparts a deep, wet gloss to paintwork. Diamond's unparalleled paint protection against environmental factors will keep your paintwork looking better than new as long you own it.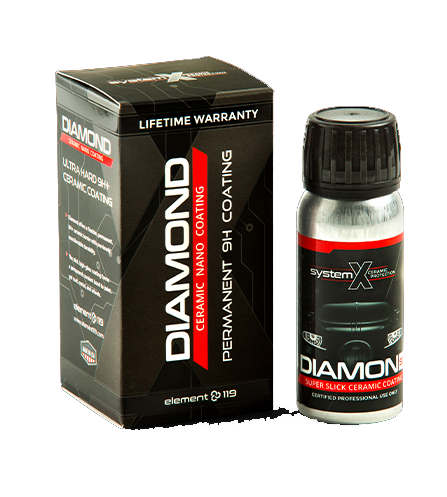 Xtreme SS™
Years of Xtreme ceramic protection
For extreme environments like aircraft and marine applications, we offer Xtreme SS™. The high corrosiveness of salt, UV rays, acids, alkalies, exhaust, and marine contaminants can cause structural and cosmetic damage that impair performance and ruin appearances.
Xtreme SS™ is our best performer against friction, heat and solvents.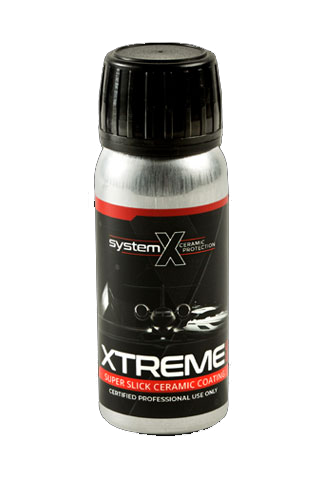 Max™
Maximum protection, Maximum durability
System X Max™ is a first-of-its-kind ceramic technology more durable and environmentally resistant than ever before. Max™ features a stronger, tougher shell up to four times thicker, 2x stronger, and 2x more durable than previous coatings. Max's increased strength makes it more resistant to harmful water spotting.
This highly advanced coating is still super slick and extremely glossy. Combined, System X Max™ is perfect for trucks, Powersports, Rvs, aviation, fleet vehicles, and more!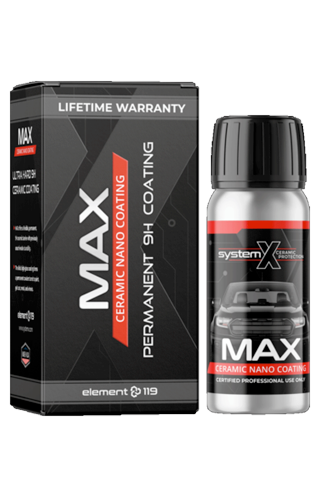 Glass™
Unbelievable clarity and protection
System X Glass™ protects your windshields/windscreens, mirrors, headlamps, and glass surfaces for up to 2 years!
This amazing coating protects from micro scratches while multiplying the surface's hydrophobic properties. System X Glass™ dramatically increases visibility in the rain and makes de-icing in the winter and cleaning insect matter in the summer a breeze.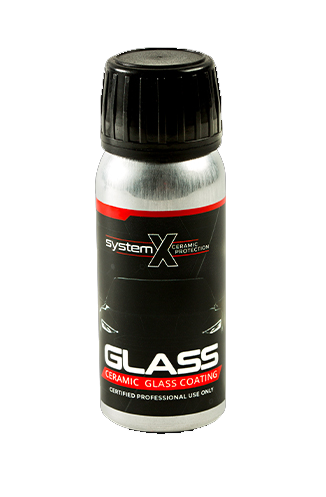 Interior™
Stain protection for leather, vinyl, carpet, and fabric
System X Interior™ protects all your interior surfaces; such as fabric seats, carpet, leather, and vinyl with a single professional coating. Spills and stains clean up easily and quickly.
System X Interior™ is safe, easy to apply, is low odor, and dries quickly. Sprayed on by hand and air-dried, it provides great protection for your interior without changing the color of your leather, fabrics or carpet.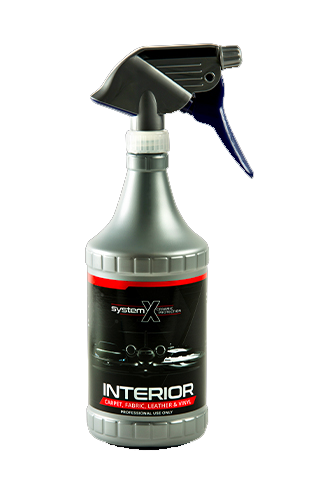 Renew™
Quick ceramic spray coat
Renew™ can be used as a standalone HYPER gloss coat or as a topper for your warrantied ceramic coating.
The quick way to add System X® nano protection to your vehicle, plane, or boat. Renew™ provides exceptional gloss and protection with ultra hydrophobic properties.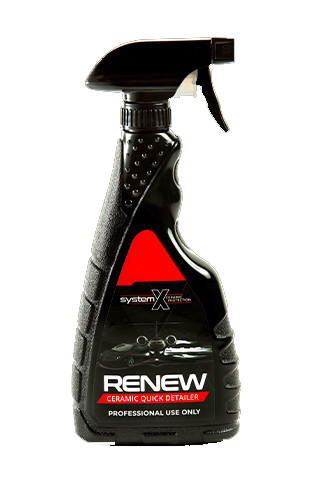 Revive™
Rejuvenate plastic and trim
System X Revive™ brings faded plastic and trim back to life while protecting from future wear and fading.
Revive™ protects from future micro-scratches and UV fading while multiplying the surface's hydrophobic properties. This product is known to bring out the deepest blacks of factory trims and vehicle plastics while transforming old faded parts to like new.